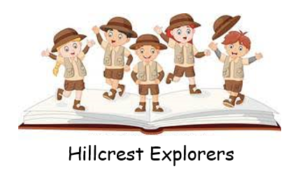 All the treasures of wisdom and knowledge are hidden in Him.
Colossians 2:3 (HCSB)
Go checkout our Facebook page — Hillcrest Kids!
Sunday School will begin on Sunday, August 2, 2020 at 9am with Church Service to follow at 10am! I can hardly wait!!
TEAM KID will begin on Wednesday, August 5, 2020.
You can register your child for 2020-2021 TEAM KID by going to the link below.
https://forms.gle/H4n8bZFNumo9CSug7
Times for TEAM KID will be from 6pm to 7pm (which coincides with Wednesday Night Prayer Meeting and Bible Study). Parents and Guardians are welcome to join Prayer Meeting and Bible Study.